Certifications

Certified Minority and Women-Owned Business Enterprise by NYC Smalls Business Services
We are a Minority and Women-Owned Business Enterprise. Eileen Guzzo, our principal, is an active member of the New York/New Jersey business community and tirelessly advocates on behalf of the region's minority and women business owners.
NY City MWBE Certification: MWCERT-4091

Certified MWBE by the New York City School Construction Authority
The Business Development Division's MWBE programs provide opportunities for minority-owned, woman-owned firms to participate in the SCA's procurement process and gain valuable experience.

Certified Disadvantaged Business Enterprise by NY State Department of Transportation
The Department of Transportation's Disadvantaged Business Enterprise (DBE) program is designed to remedy ongoing discrimination and the continuing effects of past discrimination in federally-assisted highway, transit, airport, and highway safety financial assistance transportation contracting markets nationwide. The primary remedial goal and objective of the DBE program is to level the playing field by providing small businesses owned and controlled by socially and economically disadvantaged individuals a fair opportunity to compete for federally funded transportation contracts.

Certified Minority and Women-Owned Business Enterprise by NY State Economic Development Corportation
MWBE certification is administered by Empire State Development's Division of Minority and Women's Business Development (DMWBD). The mission of DMWBD is to promote equality of economic opportunities for MWBEs and to eliminate barriers to their participation in State contracts.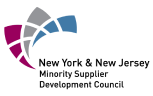 Certified Minority Business Enterprise by New York/New Jersey Minority Supplier Development Council
MBE Certification is a verification of statements that one is a minority, who owns and manages a firm. This verification is established through a thorough examination of various documents, on-site visits and interviews.

8(a) STARS II Governmentwide Acquisition Contract (GWAC)
8(a) STARS II offers the unique opportunity to contract with highly qualified 8(a) small, disadvantaged businesses. Using GWACs is a faster alternative to time-consuming and costly full and open competitions. We also offer training and customer service to help you with contracting rules and regulations.
Awards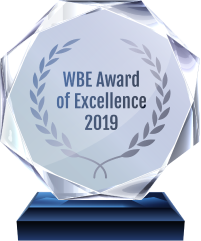 WBE Award of Excellence 2019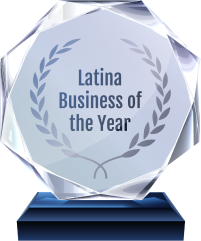 Latina Business of the Year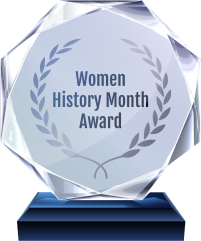 Women History Month Award